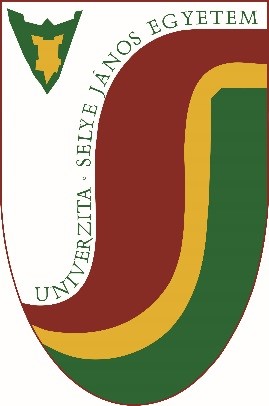 In 2004 the first Hungarian-language university in Slovakia since 1919, J. Selye University was established in Komárno (Janos is the Hungarian for Hans). The University is a modern educational and scientific institution, with several new and old, renovated historic buildings in two main campuses in the town. Each year more than 1700 students study at three faculties (Faculty of Economics, Faculty of Education, Reformed Theological Faculty).  

The mission of J. Selye University is to offer high priority to quality study programmes at Bachelor's, Master's and PhD levels and to boost research programmes, preserve and respect universal ethical norms, promote the development of harmonious personality and ensure freedom of thought and opinion. Our university was established to increase the qualification level of the Hungarian minority in Slovakia. The credit system is compatible with the European Credit Transfer System (ECTS), which allows the two-way mobility of students between universities of EU countries.

Besides providing high quality education our institution also contributes to the development of science and research by building cooperation with the international network of institutions, and thus providing an opportunity for Hungarian researchers in Slovakia to join international research projects. Our institution is a regional centre of science and research taking an active role in economic, social and cultural life of the region.