DORMITORY INFORMATION
Dormitory of J. Selye University
Accomodation fee: 7EUR/night/person
Sirály Kollégium – Dormitory Seagull
Bratislavská cesta 2
945 01 Komárno
Slovak Republic
For questions about dormitory, email: This email address is being protected from spambots. You need JavaScript enabled to view it.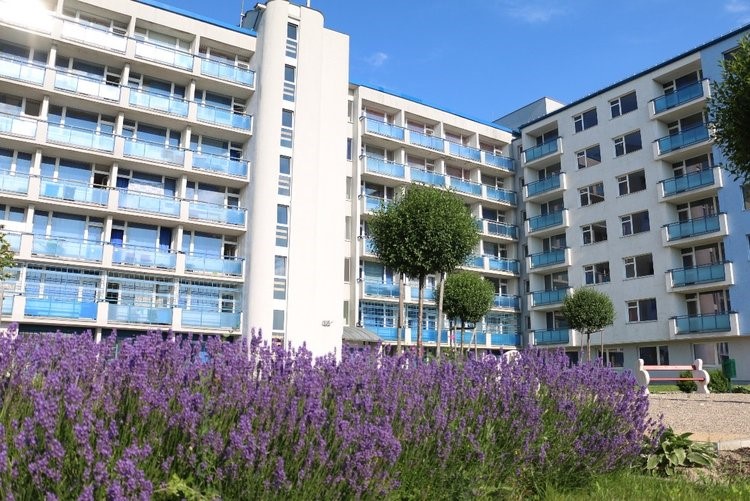 HOTEL PEKLO – HOTEL HELL
Platánová alej 1
945 01 Komárno
Slovak Republic
http://www.hotelkomarno.com/en/

Hotel Peklo is situated in a historical part of Komárno, town in the south of Slovakia. The building has undergone a complete reconstruction. The aim of all specialists working on the reconstruction was to create a hotel with the complex facilities that would provide high quality services.
The result of this hard work is the very stylish building with modern lines applied. The hotel covers the area of 3 500m² providing comfort for the whole family. It is situated 10 minutes from the city centre of Komárno on the Danube river bank, on the Elizabeth isle. Peklo offers accommodation as well as the possibility to relax. In winter you can take advantage to ice skate in a nearby ice-ring and in summer you can take up cycling on a recently built cycle-path. If you fancy a stroll in nature or sightsee around the town to see all the town monuments and its historical parts, our hotel is the right choice for you.
Peklo provides accommodation in comfortably-furnished double-bedrooms with a possibility of an additional bed and luxurious apartments, with a total capacity of 70 beds. The hotel has a tastefully and luxuriously-furnished restaurant where you can enjoy various specialities of home-made as well as international cuisine served by friendly and professional staff. There is a bar in the restaurant that offers high quality alcoholic and non-alcoholic drinks.  Café bar in the hotel lobby is a pleasant area to enjoy tasty coffee or wine with friends and family. The restaurant and and the bar are open from Monday to Sunday. Peklo also offers wellness for its customers. There is a classic (dry) Finish sauna, Turkish steam sauna, also two jacuzzi pools and massage that can be organised at our customer's request. After wellness indulgement you can lie and relax on anatomically-shaped, heated beds.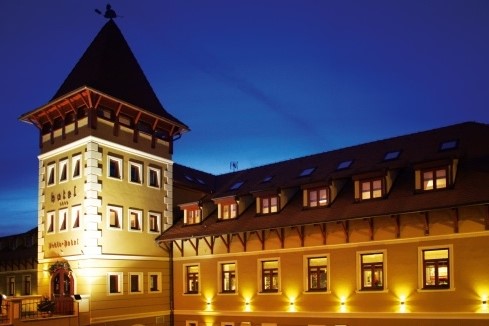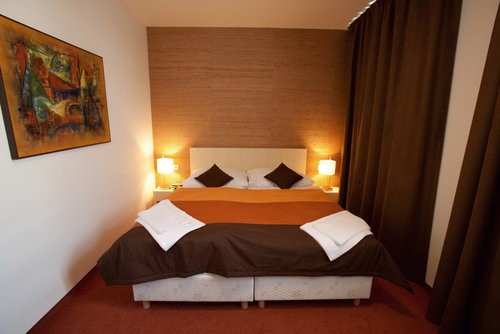 Other options for accomodation in Komárno:
https://www.booking.com/accommodation/city/sk/komarno.en-gb.html?aid=373411;label=komarno-yS3jPzofooleSAmSpUQMSwS140103338636%3Apl%3Ata%3Ap1%3Ap2%3Aac%3Aap1t2%3Aneg%3Afi%3Atiaud-285284110766%3Akwd-148936905365%3Alp9067841%3Ali%3Adec%3Adm;sid=77d2d99d8c84814fcf2034743dfca751;keep_landing=1&gclid=EAIaIQobChMIsu_OubOH2QIVFxMbCh38IQ3dEAAYAiAAEgKM1fD_BwE&
https://www.travelguide.sk/eng/accommodation/?lfKeyword=kom%C3%A1rno&searchItems=KChjaXR5PScxNzQ0MCcpIG9yIChuYW1lX2VuZyBsaWtlIGNvbnZlcnQoX3V0ZjggJyVrb21hcm5vJScgdXNpbmcgdXRmOCkgb3IgbmFtZSBsaWtlIGNvbnZlcnQoX3V0ZjggJyVrb21hcm5vJScgdXNpbmcgdXRmOCkgY29sbGF0ZSB1dGY4X2dlbmVyYWxfY2kpKQ==